Supporting over 12,000 New Brunswick post-secondary students through research-based advocacy
Last Thursday, our Chair, Yana and Board Director, Elise had the opportunity to meet with @lafeecum VP Executive, Jérémie to discuss how we can work together on our advocacy for improved post secondary education system in New Brunswick😊 Jeudi passé, Yana, notre présidente et Elise, directrice du conseil d'administration ont eu la chance d'avoir une rencontre avec le VP exécutif de @lafeecum pour discuter comment ensemble, nous pourrons améliorer nos activités de défense visant à améliorer le system d'éducation post secondaire du Nouveau-Brunswick😊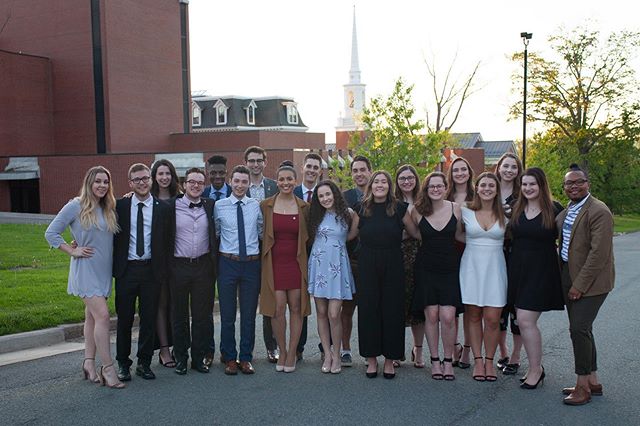 Our board and their fellow executives have just finished the second annual Maritimes Student Congress! We want to thank the @acadiastudents for their hospitality, @casaacae for their support as we gear up for their get out to vote campaign, and most importantly thank you to our partner @studentsns , MSC shows that there is a thirst for collaboration between the provinces. Photo cred: @allieruigrok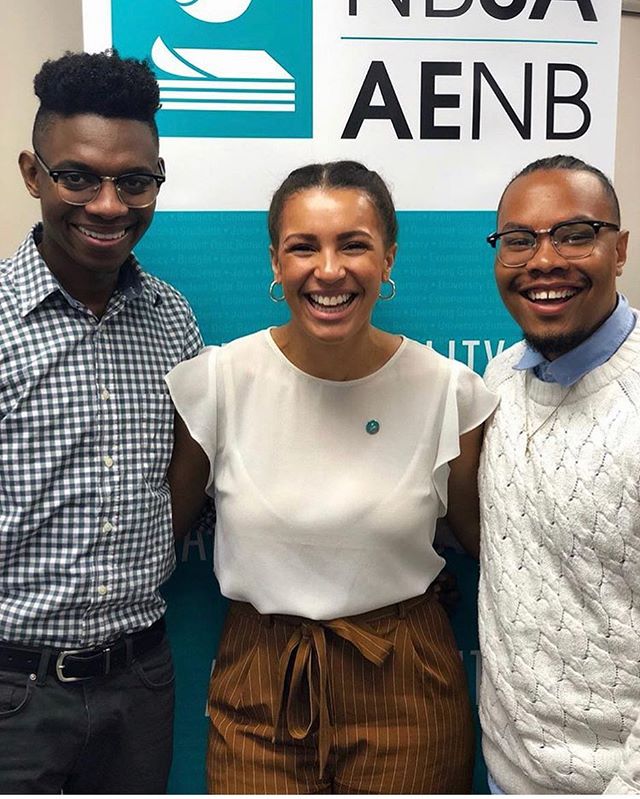 NBSA is pleased to welcome our Executive Team ( Vice Chair: Husoni Raymond Chair: Emelyana Titarenko Executive Director: Kjeld-Mizpah (KJ) Conyers-Steede )! Under their leadership, we are confident that they will lead the organization successfully, well upholding its core values. #nbpoli #nbpse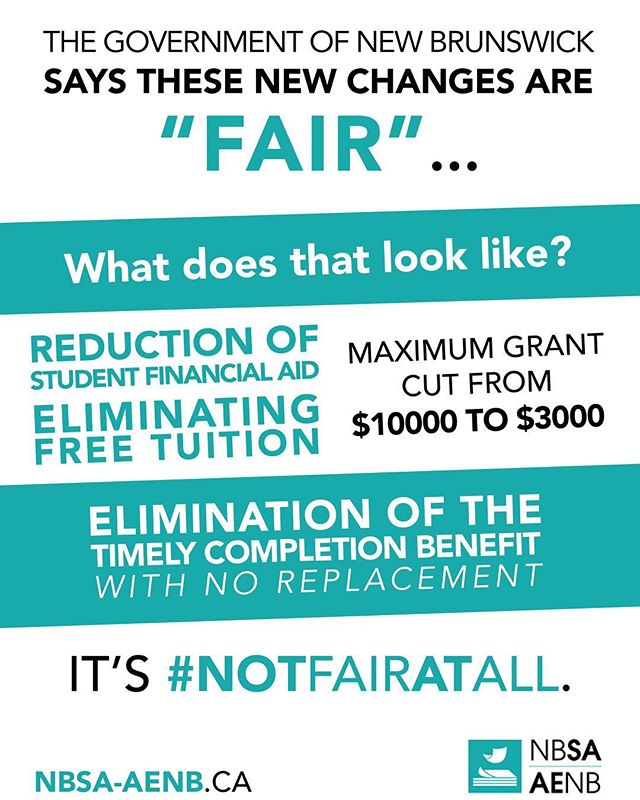 The changes made to student financial aid by the Government of New Brunswick will have a devastating impact on our students' access to an education. Students across the province are voicing their concerns. Join them by visiting the link in our bio to learn more and send a letter via email to the Minister demanding action.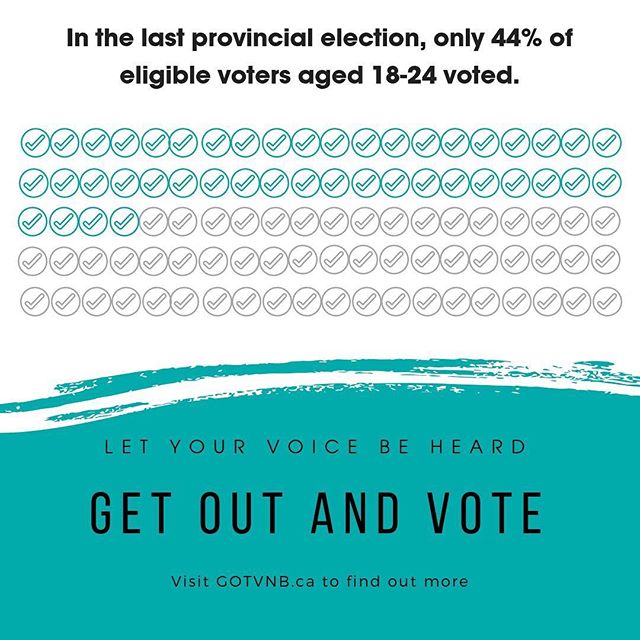 Today is Election Day- polls are open until 8pm! If you need help finding your nearest poll call 1-888-858-8683 (VOTE)!
Tonight's Postsecondary Education Forum is underway- tune in on Facebook! And use #PSEForum to submit a question
Polls will be on campus next week- have you pledged to vote yet? Visit GOTVNB.ca to pledge and to find out how, when, where and why to vote! 🗳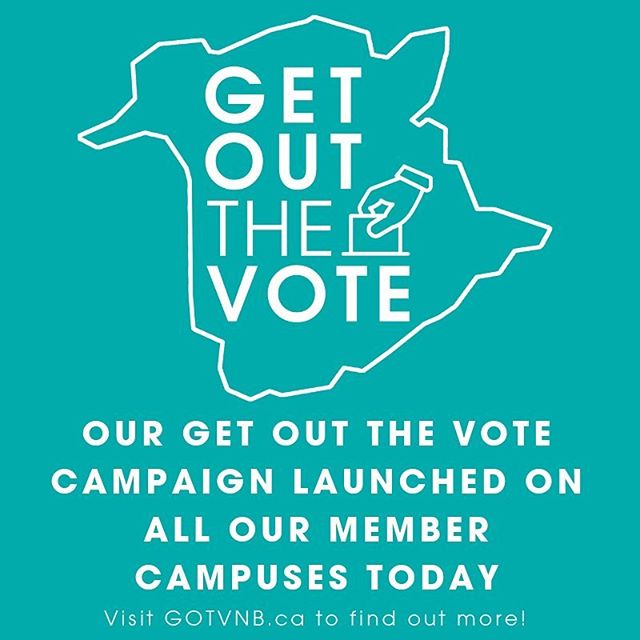 Our Get Out The Vote campaign has started on all of our member campuses today- make sure to check out their events and get all the info you need for your voice to be heard this election!
Beautiful day at #frederictonpride 🌈 #loveislove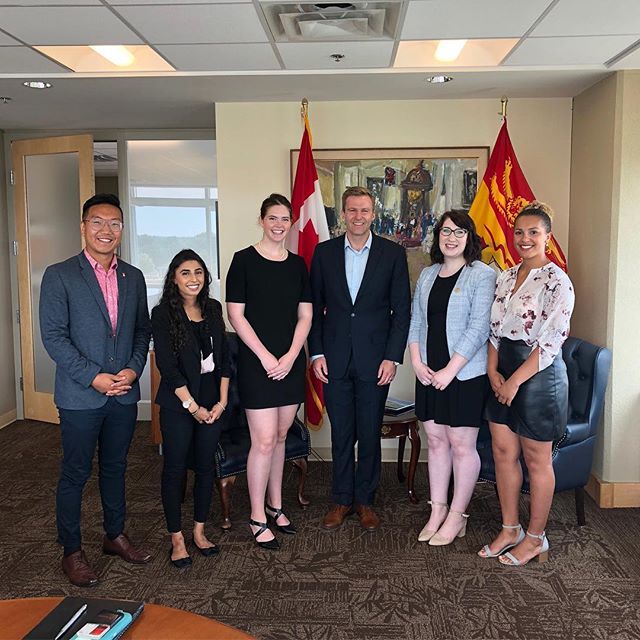 This afternoon some of our board members and home office staff had an opportunity to speak about our "Get Out The Vote" campaign and our annual plan with Premier Gallant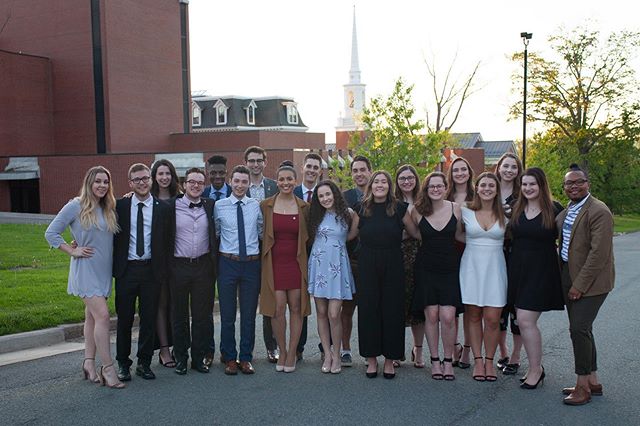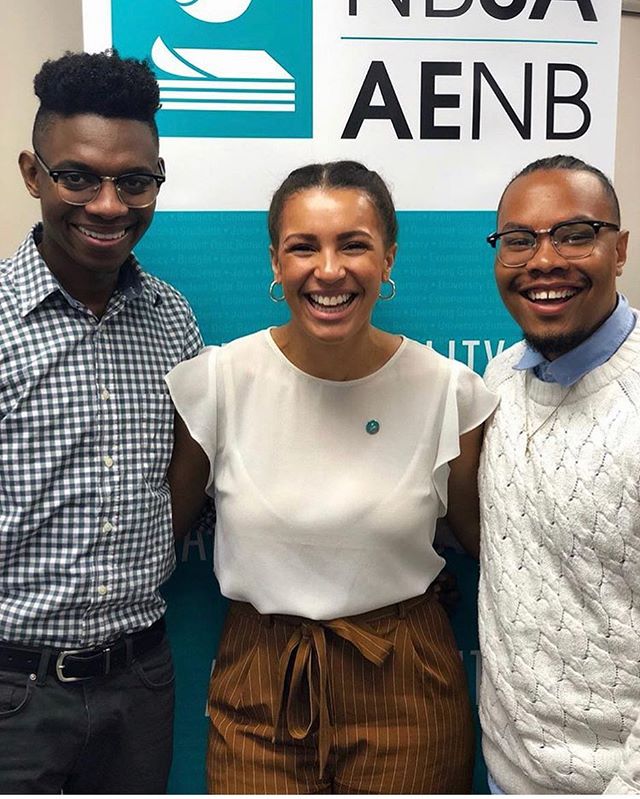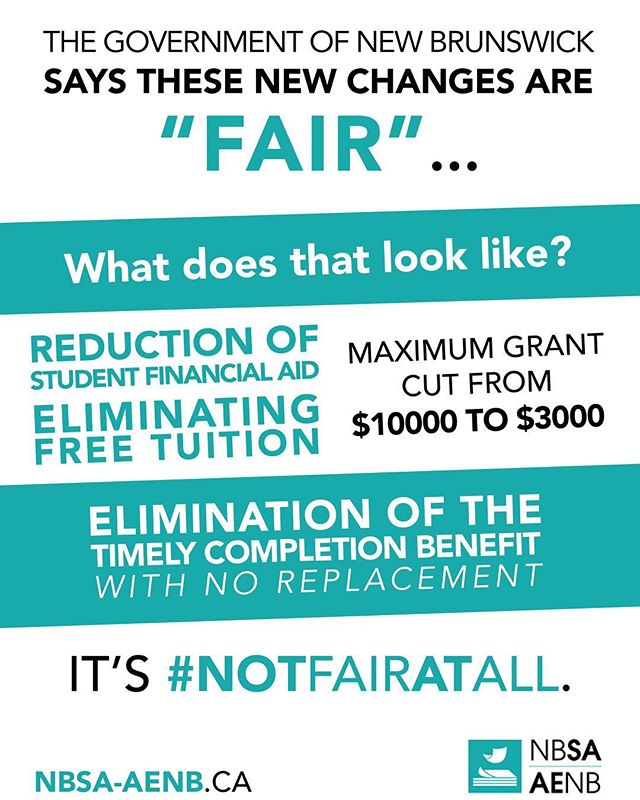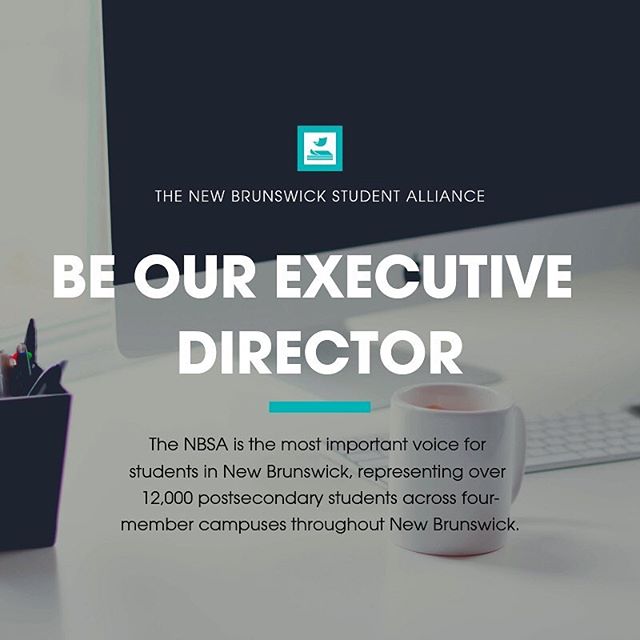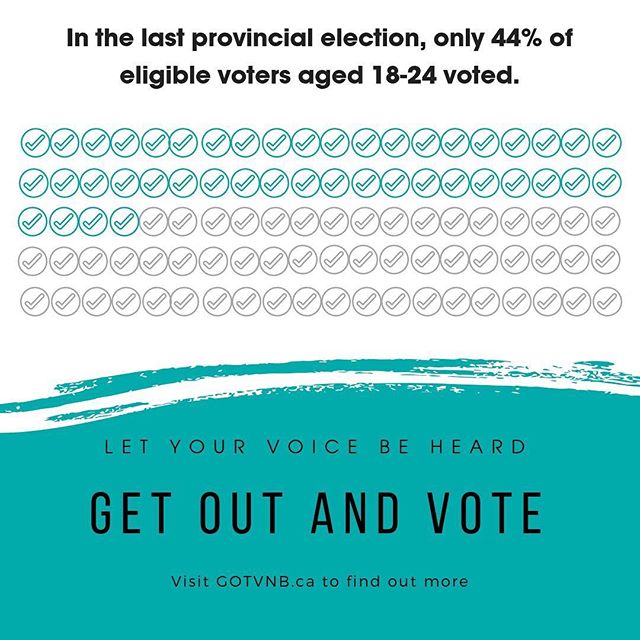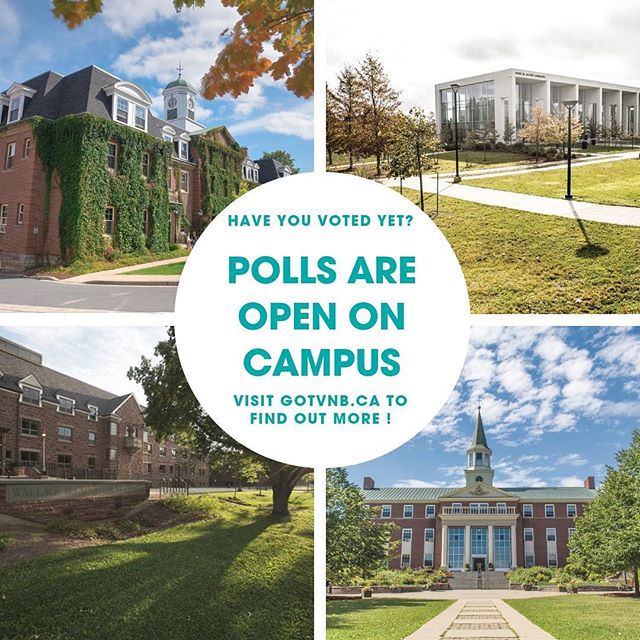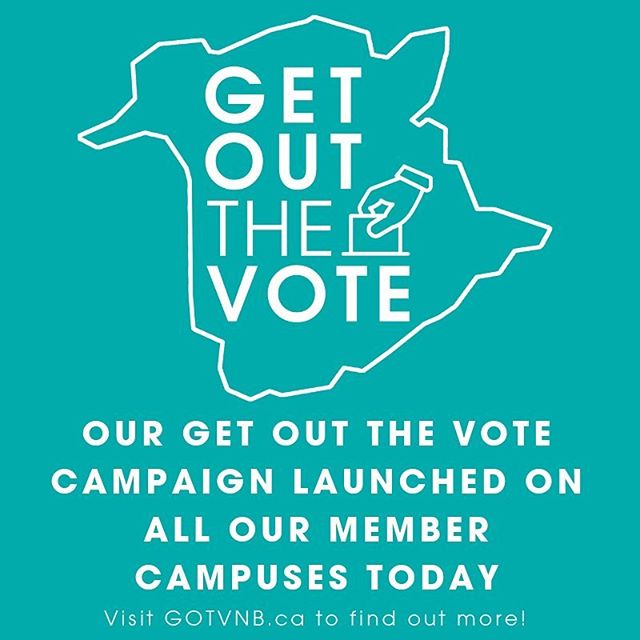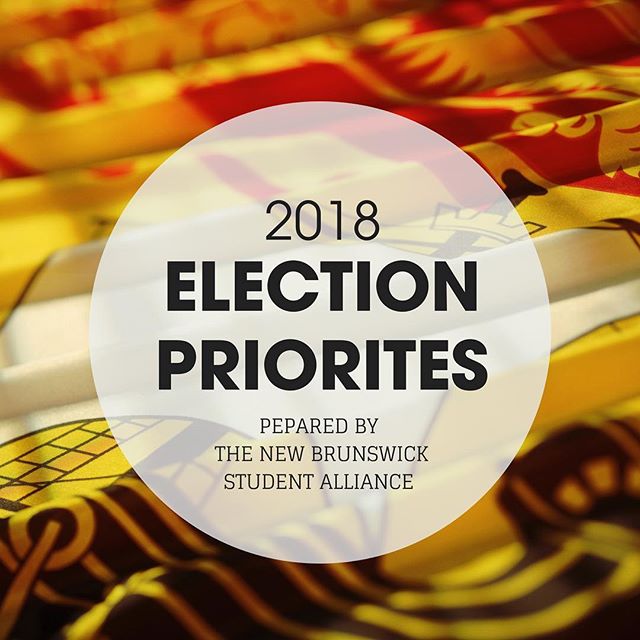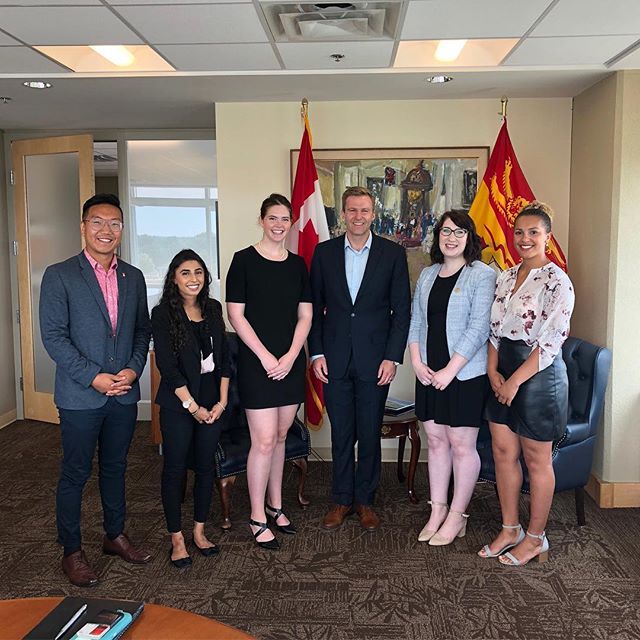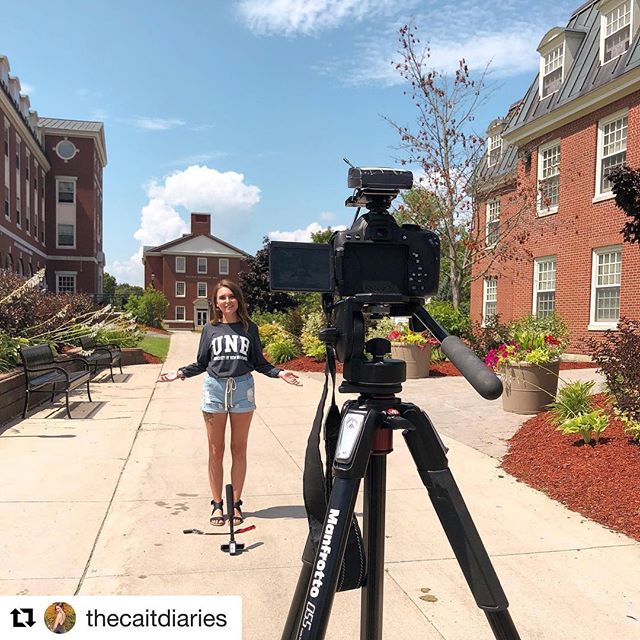 Contact
Feel free to contact us with any questions.

Email
director@nbsa-aenb.ca

Phone
506 (206)-9222